If you have been invited to FMI Works, you will need to Sign Up before logging in
This article is for new FMI Works users who have been invited to FMI Works
Invitation email
You may have received an email inviting you to FMI Works. If you have signed up before, you can access FMI Works with no further steps needed. If you have not signed up before, you will need to sign up now.

Sign up
To sign up for FMI Works, select Sign Up.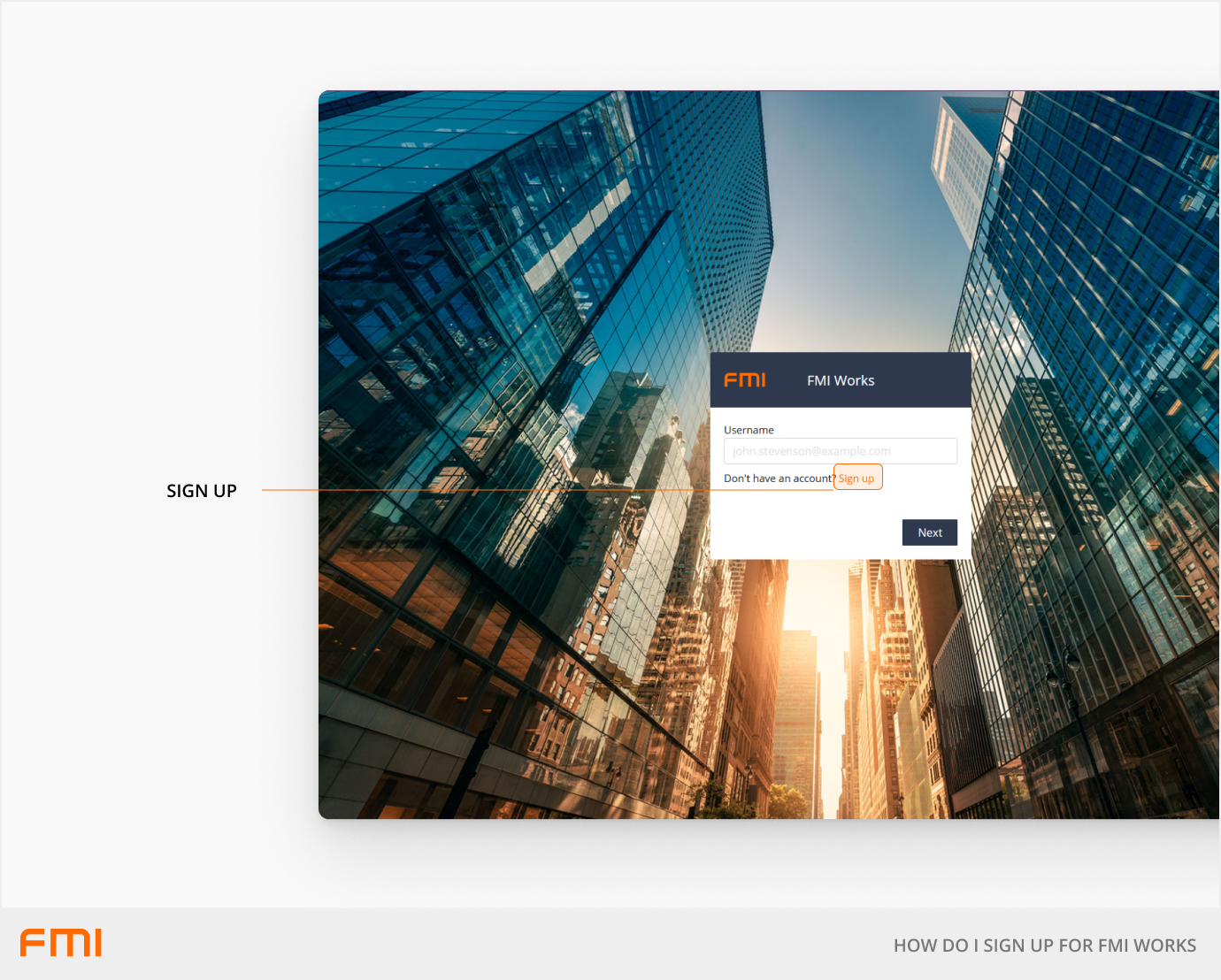 Enter details
Input your Full Name, Email (This will be your new FMI Works Username) and a Password into the relevant fields.
Passwords for FMI Works need to be complex, this is necessary to protect all customers. The password entry fields will give you immediate feedback as to whether a password meets the complexity requirements, and Sign me up! cannot be selected until those requirements are met.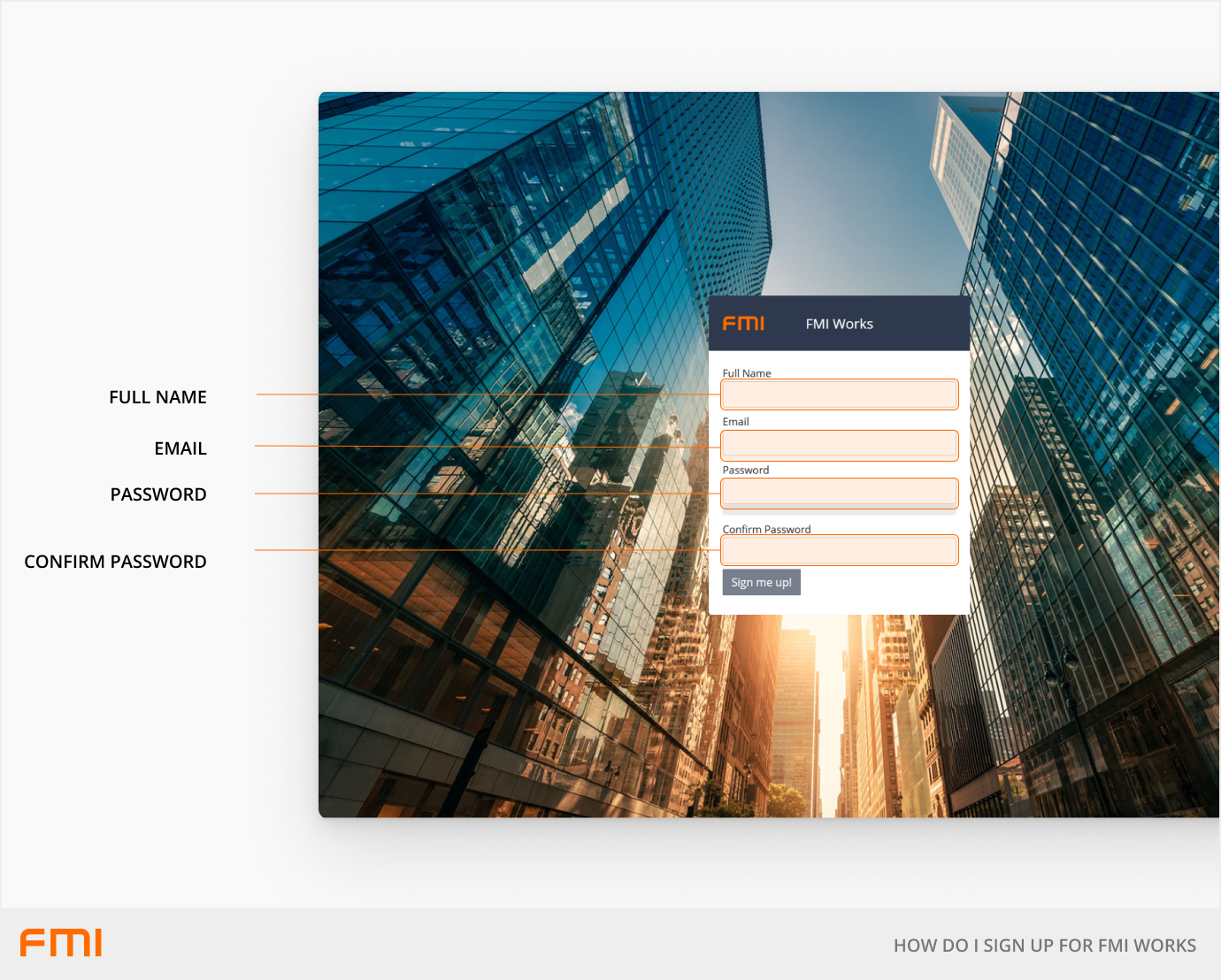 After sign up, you will see a message advising that your account has been created and that you must verify your email before you login.
Verify Email
An e-mail will be sent to you with instructions to verify your e-mail address. This link expires after 24 hours.
If the link has expired, go back to the login screen using the website address provided by your organisation. Your website address will look like this: [organisation].fmiworks.com
Select Reset Password to trigger a new email to be sent.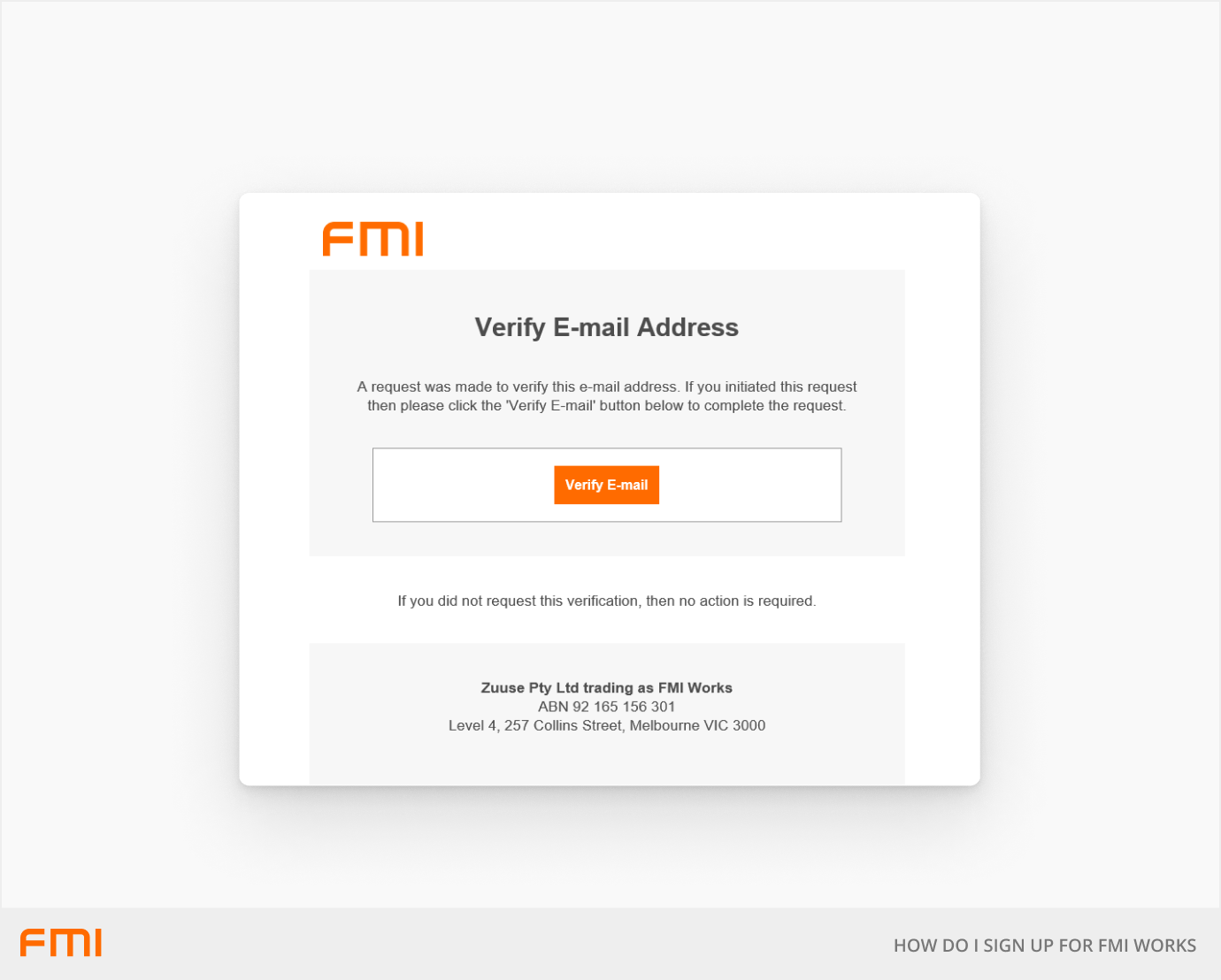 Log In
After your e-mail address has been verified you will be presented with a log in screen. Here you can enter your FMI Works username (your email address), select Next, then enter your password to log in to FMI Works.