As a requester you can track any request that you have raised
This article is for FMI Works users who have been given access to the Requests portal
Where to start
Select Open Requests from the main menu.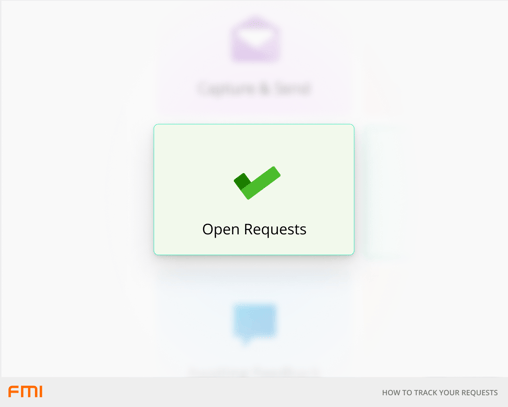 Viewing open requests
Use the search bar to perform a keyword search. The keyword search can be filtered on work order number, description, location, service type, job type, status or assigned supplier/employee.
Searching for open requests
Search for any request that you have raised, regardless of its status from the Search All page.
Use the column headers to filter by work number, state, description, location, job activity, date due/completed or status.