View your open FMI support tickets and ticket history through the Customer Portal
This article is for FMI Works users who need to view the support tickets raised by their organization
Overview
The Customer Portal allows you to:
View a list of all tickets raised by your organization
See the status and history of each ticket
Add updates to tickets
Log new tickets
Where to start
Go to https://help.fmiworks.com/knowledge and select Customer Portal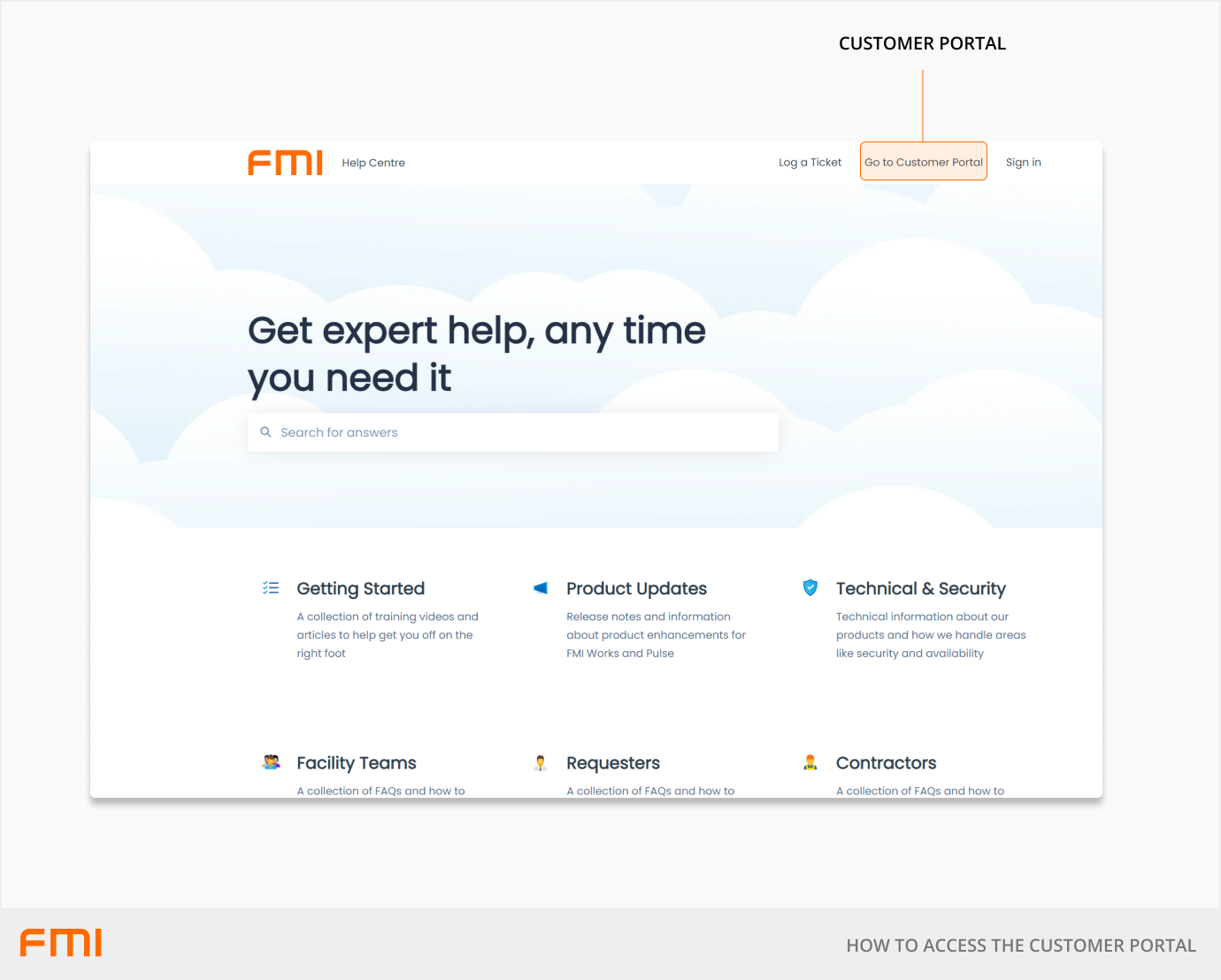 Access to the Customer Portal
For security reasons, the Customer Portal is restricted to authorized users. If you'd like access, you'll need to request access from our support team. We will set you up as an authorized user, by triggering an email to you with an invitation to register.
Sign in page
If you haven't received an invitation email yet, you can either contact support or select Contact the admin on this page and we'll send you an invitation to register.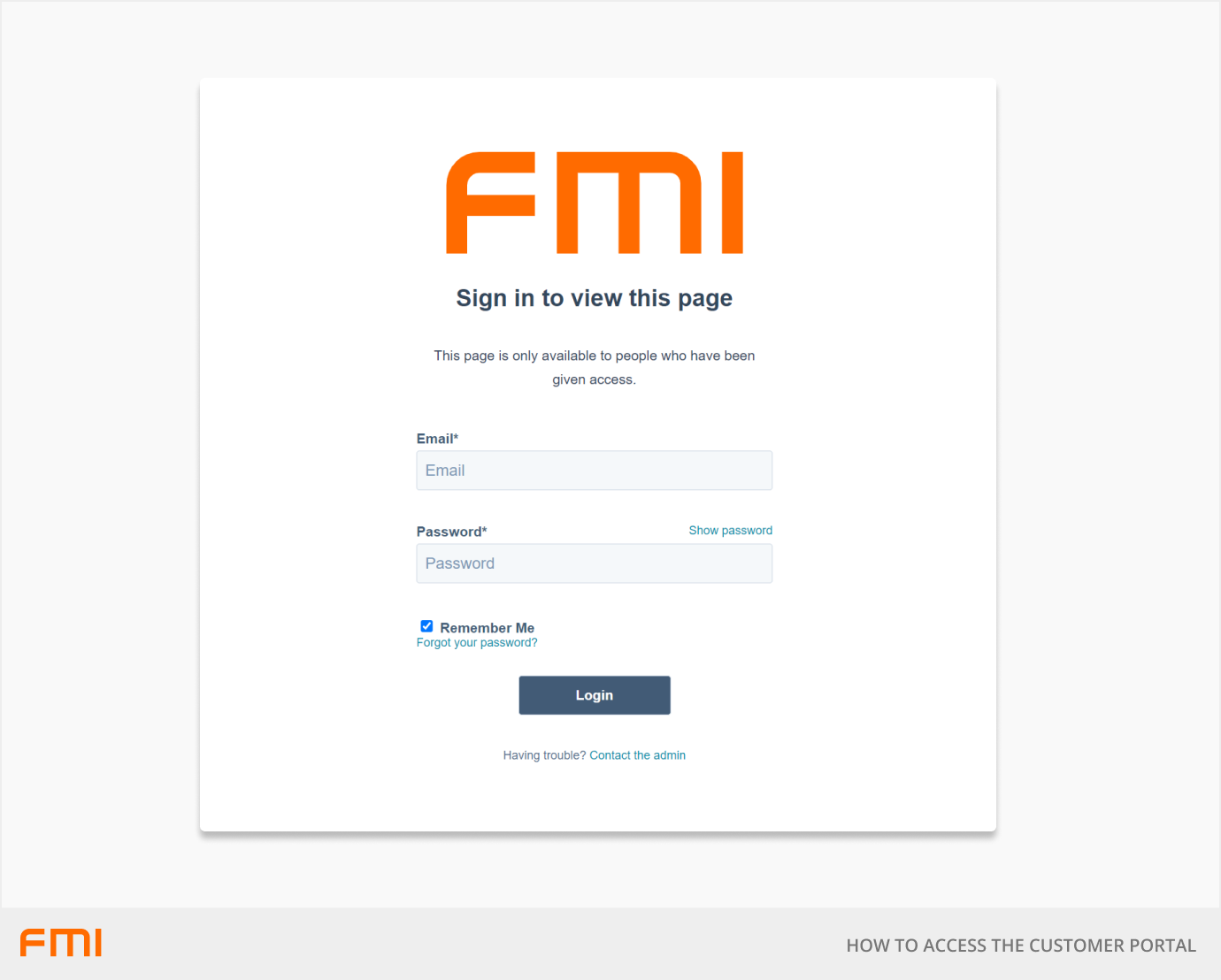 Invitation email
After you contact us, we'll trigger an email invitation to be sent to you. Click on the Register to view content button and enter a password, and you're away.